The R&D team has been preparing an academic basic research talk I will make at the October 30, 2012 Sentiment Analysis Symposium. The title is "Fear and Loathing on the Social Campaign Trail" and we have been working with a lexicon shared by the National Research Council of Canada listing 14,000 terms associated with eight basic emotions.
Over the final month of the US election, we will be testing and refining statistical language models that capture the use of political fear words in social media. A sample of the words in play is shown here.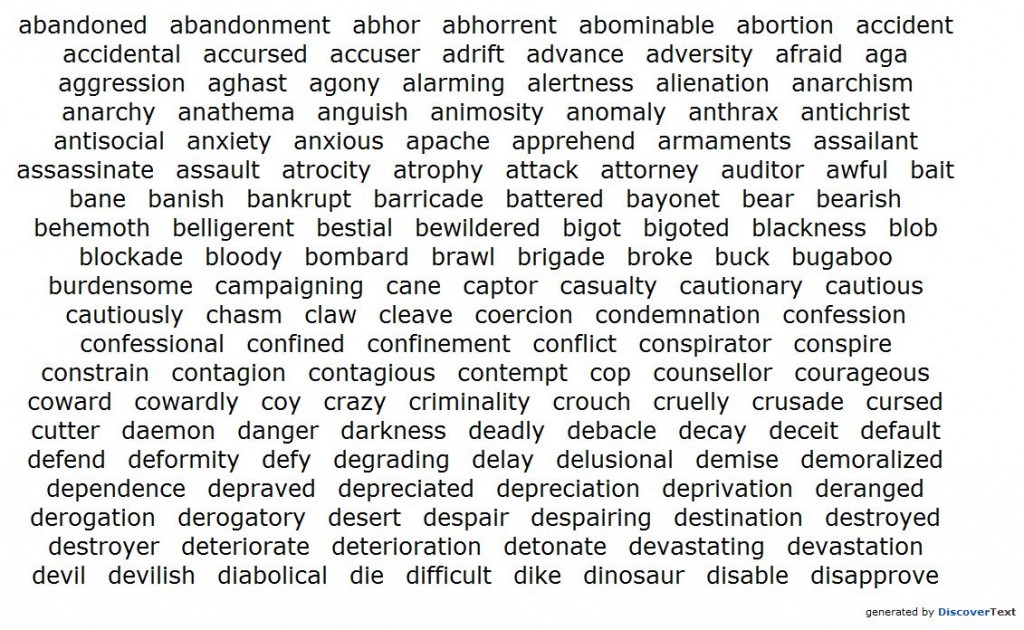 Check back on October 30, when we will be launching a new political fear index days before the 2012 presidential election.