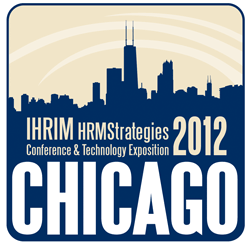 On May 1st and 2nd, Texifter personnel will be bringing DiscoverText to IHRIM in Chicago, Illinois. The event is the largest gathering of Human Resource (HR) professionals in the country. The meeting facilitates the exchange of new ideas and technologies for use in HR information management profession. In 2012, Texifter will continue building on successful HR analytics engagements with companies like JetBlue, Google, and Marsh.
Texifter will be hosting a booth in the exhibition hall (Number 915). We will be displaying our technology for employee engagement survey analysis. In addition to the exhibition, the 2012 conference offers over 50 educational sessions, open discussion forums, as well as networking events for professionals and vendors.


Participating in the educational sessions will be Texifter founder and CEO, Dr. Stuart Shulman. In Educational Session #227, Stu will be presenting with Christina Harris from Marsh, Inc. Together, they will highlight the innovative ways Marsh has used text analytics for finding actionable insights in employee engagement surveys. Mark your calendars HR professionals, the session is at 4:00 PM on Tuesday, May 1st.
Also in attendance at IHRIM will be some of the market leaders in the HR technology space, including Oracle, Infosys, and PeopleSoft. The IHRIM conference is a great opportunity to learn more about DiscoverText. If you have any questions or you are interested in meeting at the conference, please contact me via email  at joe@discovertext.com.